More than half desert, frequently hit with drought and subject to chronic water shortages in the past, Israel now produces 20 percent more water than it needs. But, in 2015, the gap between demand and available natural water supplies had reached 1 billion cubic metres. Israel's rapidly growing population was exceeding the supply and natural replenishment of potable water. The crisis was overcome by Israeli technological innovation and construction of infrastructure to prevent the country from drying up.
The immediate problem facing Israel's early pioneers was the uneven distribution of freshwater throughout the country. In 1902, Theodor Herzl was aware of the issue, and in his book Altneuland,1 referred to the role that irrigation engineers would play in the creation of the Jewish state.
With the establishment of the State of Israel, in 1948, the issue became critical because of the need to supply sufficient water for drinking and farming as waves of new immigrants arrived. Construction began on the National Water Carrier, which was designed to bring water from the Sea of Galilee in the north to central and southern Israel. When completed in 1964, 80 percent of the water transported by this system was allocated for agriculture. Clearly, both agriculture and household needs could not be met by the National Water Carrier alone.
In 1959, father and son, Simcha and Yeshayahu Blass, began developing drip irrigation technology, which was to revolutionise the delivery of water to crops. Drip irrigation reduces evaporation dramatically, enabling plants to absorb 95 percent of the water applied to them. Using this method, less water would be allocated to farms without compromising agricultural output. In 1965, Blass and his son established the company Netafim2, to market and distribute their drip irrigation system throughout Israel. Today, drip irrigation waters 75 percent of Israel's crops, while Netafim is now a world leader in the field.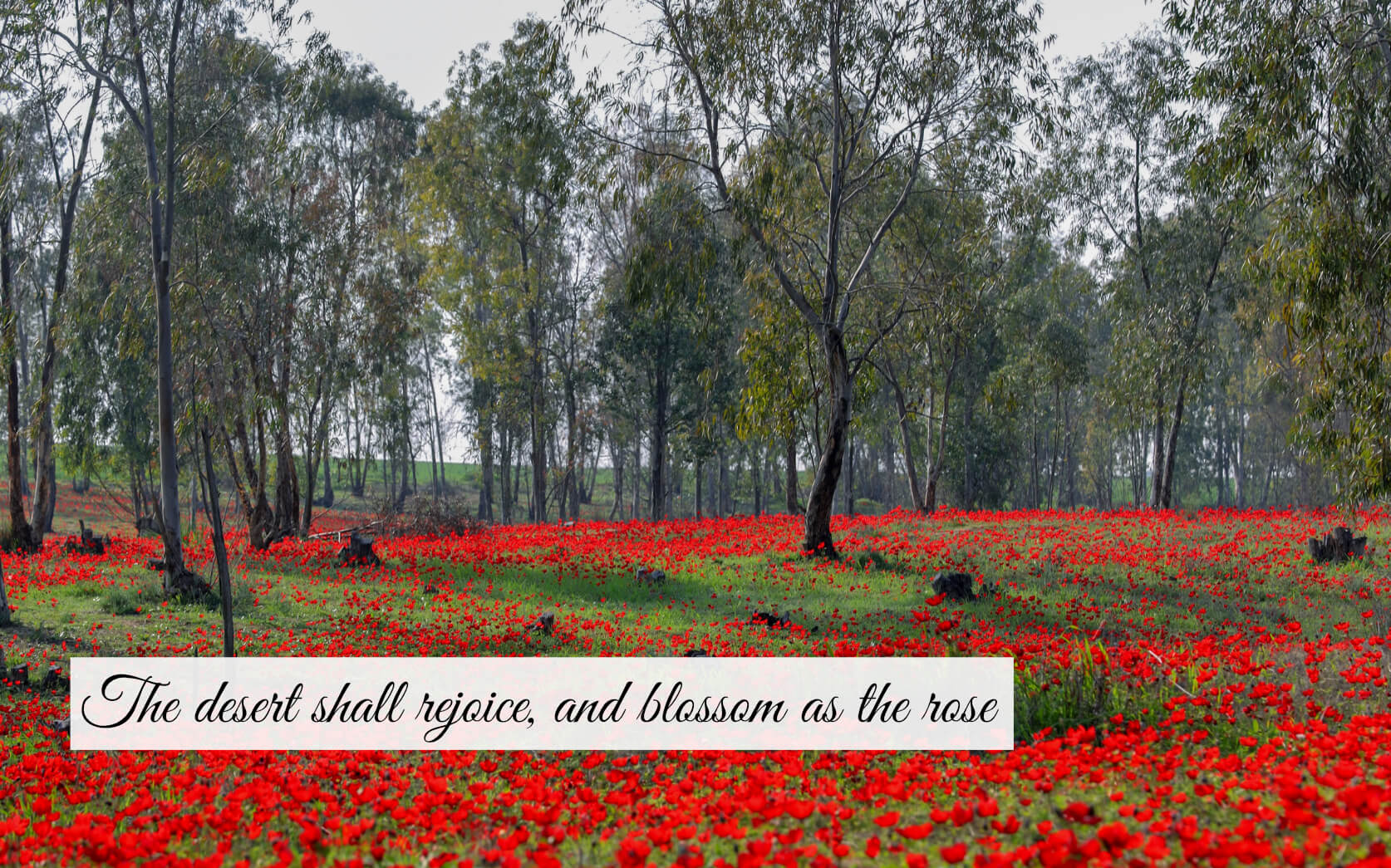 Although the construction of the National Water Carrier together with these innovations improved efficiency of usage, water sources were still very limited and were being pumped faster than they could be naturally replenished. Moreover, freshwater directed to agriculture still vastly outweighed the amount allocated for drinking. Seventy-two percent of Israel's safe water supply was going to agriculture by the mid-1980s.
Attention turned to water sources previously considered unusable, such as treated municipal wastewater and stormwater. Through Israel's tertiary treatment processes, by 2015, agriculture was using 86 percent of treated and recycled wastewater. Israel's aim is to recycle 95 percent of wastewater used for agriculture by 2025. Several bio-filter projects have also been set up by KKL-JNF3 in which plants are used to remove most of the pollutants from urban stormwater runoff. This provides an additional source for non-drinking municipal water and agricultural irrigation.
Beginning in 1999, Israel commenced the development of a seawater reverse osmosis desalination program that resulted in the establishment of five operational desalination facilities. Plants were constructed at Ashkelon, Palmachim, Hadera, Sorek and Ashdod, with two more desalination plants under development, one of which is aimed to be operational by 2023. Once all plants are in operation, desalinated water will be used for 90 percent of Israel's annual municipal and industrial water consumption. Israel's target is to produce 1.1 billion cubic metres of desalinated water by 2030.
But innovation and technology alone cannot ensure that Israel will not risk exhausting its water resources. Consumption habits are a vital part of the strategy. The Israel Water Authority has used awareness campaigns on the media to urge the public to save water and appreciate the gravity of the situation.
Two-thirds of the global population, about 4 billion people, now experience extreme water shortages for at least one month out of each year, due to the climate crisis. Over many years of research and experimentation, Israel has developed innovative solutions to manage water resources, which it is sharing with other water-deprived countries. Israel shares its expertise internationally by helping countries expand or introduce water conservation strategies.
One recent innovation has changed the lives of neighbouring countries. The Times of Israel ran an article on 12 May, 2022, entitled "Israel's Watergen provides 'water-from-air' units to medical facility in Syria". Syria is a country that has been torn apart by a devastating civil war for more than a decade and that means that many have no access to clean water, which causes the spread of preventable diseases and death.
The humanitarian aid organisation, Multifaith Alliance for Syrian Refugees, found a way to meet the water needs of the Syrian people by using Watergen technology, developed by the Israeli company that produces clean and mineral-enriched drinking water from the air, powered by solar energy. This ability to convert humid moisture in the atmosphere into fresh drinking water has been revolutionary and the company made headlines when it supplied its water generators to children's hospitals in the Gaza Strip.
While Israel's achievements are remarkable, when the Lord Jesus Christ returns "the desert shall rejoice, and blossom as the rose", for "the parched ground shall become a pool, and the thirsty land springs of water" (Isa 35:1,7). Christ's return will bring these blessings and many more to Israel and all nations.
References:
Alex Bein, Theodore Herzl: a biography, Cleveland: Meridian Books, 1962, p. 401.
https://www.netafim.com/en/
Keren Kayemeth LeIsrael-Jewish National Fund, https://www.kkl-jnf.org/