The opening chapter of John's gospel provides a wonderful introduction to the work of redemption in Christ. Beginnings always propose something important. Whether it is the beginning of God's creative majesty in Genesis 1, or the rearrangement of the calendar to commemorate a great act of national redemption in Exodus 12, to record a beginning is to signal an incident worthy of our deepest attention.
So it is with John's opening words: "In the beginning was the Word, and the Word was with God, and the Word was God". Everything the apostle highlights is all about God and His unalterable Word. John stands, as it were, at the dawn of creation, at the opening scene of God's purpose with a dormant planet, listening to the emptiness and silence suddenly shattered by the voice of God.
As Psalm 33:6 (ESV) states: "By the word of Yahweh the heavens were made, and by the breath of his mouth all their host". But the word that was expressed in the beginning was far more than just an announcement. It was a command imbued with intelligence, design and purpose. Indeed, the Greek word logos can be defined as "the word by which the inward thought is expressed" (Liddell and Scott, 1874 edition, p416). Behind that word was forethought, wisdom and planning. And, now, all that power and drama witnessed in creation, all that purpose of giving life and light in the beginning—tragically thwarted by man's disobedience—is now about to assert itself with new-found meaning. John is about to draw us into the very mind of God.
The apostle emphasises that the word of God didn't need creating. It was there prior to creation, directing creation. The word did not come to be. It just was. It has always been there; and the original purpose of creation was now about to come back on track with the manifestation of God's Son amidst another kind of darkness. The spirit of God was once more to move upon the waters—this time upon the waters of Jordan flowing down into the Dead Sea. The work of the second Adam was about to begin and this time, God, through him, would take away the sin of the world introduced by the first Adam.
Ten times in the opening chapter of the Bible, it is recorded that "God said". And that word, says John, encapsulated a purpose and a plan. Behind God's word was forethought and wisdom, which was present before the commands of creation were ever uttered. Hence, wisdom is personified as saying, "Yahweh possessed me in the beginning of his way, before his works of old. I was set up from everlasting, from the beginning, or ever the earth was…Then I was by him, as one brought up with him" (Prov 8:22-23,30).
The Word made flesh
Leaving aside verses 2-13, which form an explanatory parenthesis, John continues in verse 14: "And the Word was made [Gk: ginomai – became] flesh, and dwelt among us (and we beheld his glory, the glory as of the only begotten of the Father,) full of grace and truth". All that planning and all that wisdom displayed at creation was now to become embodied in flesh and blood. John didn't write "born flesh". He wrote "became flesh", because he wanted to convey that the arrival of God's Son was something unique. Here was a manifestation of the Father. Here was a fulfilment of the Yahweh Name (He who will become) because the Father had now become manifested to mankind in a Son who was stamped with the weaknesses of our nature whilst bearing the imprint of God's own character. God was indeed manifest in the flesh (1 Tim 3:16).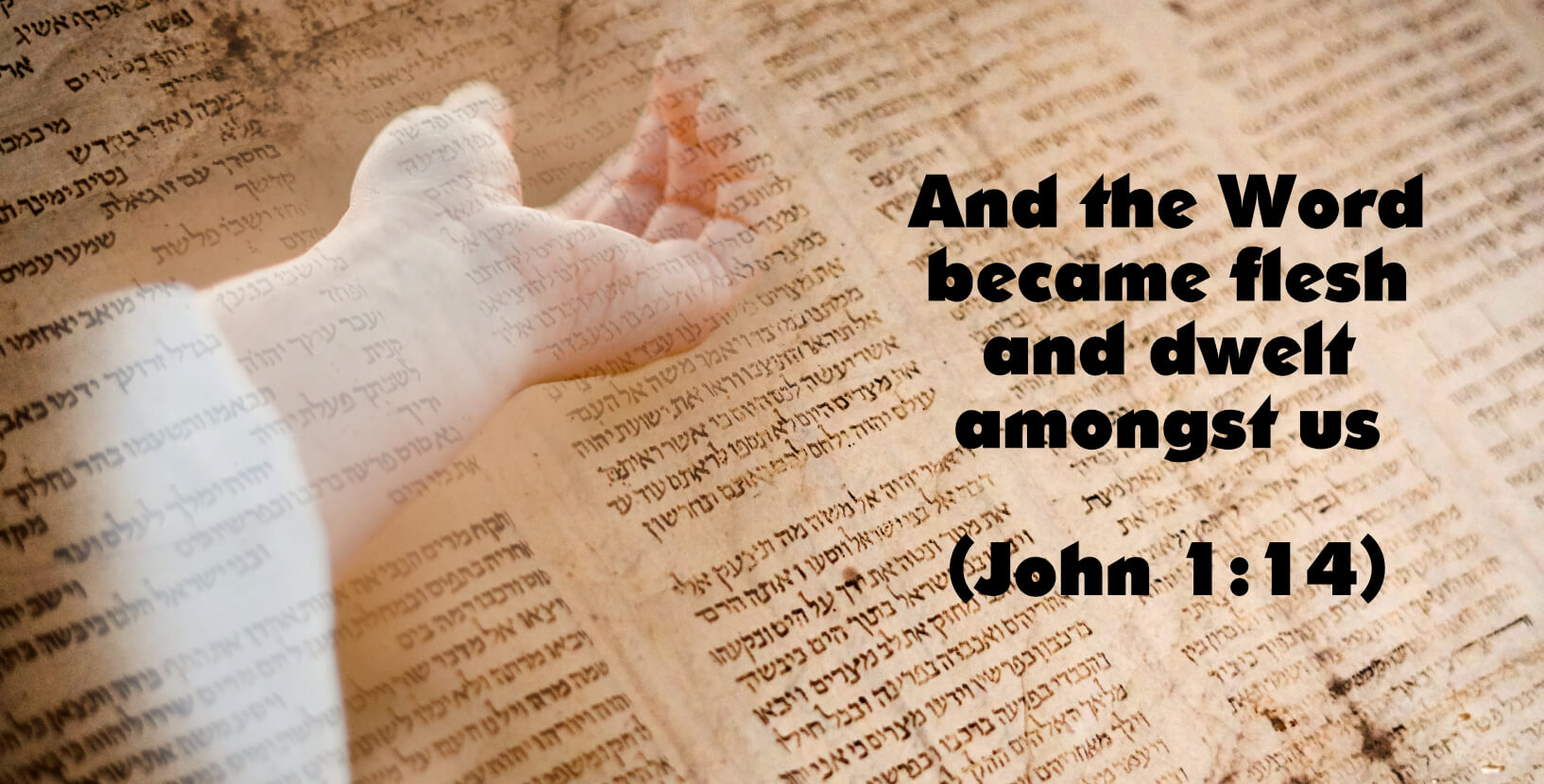 The apostle continues by informing us that the Word made flesh dwelt amongst the nation. The Greek word for "dwell" means 'to dwell in a tent, to reside, to take up one's residence, to pitch one's tent, to encamp'. It was God's purpose from the beginning to dwell with mankind and establish the means by which sinful man could be forgiven and reconciled (Gen 3:24; Exod 25:8-9). But now the shekinah glory was no longer hidden away in the most holy place, it was now unveiled for all to behold (cp John 1:29,36,49).
That glory which they beheld, however, was not the physical glory once manifested in ancient times. It was a far superior glory; it was a moral excellence (cp Isa 35:2) because it embodied the character of God, "full of grace and truth". These words are based on the declaration of God's Name in Exodus 34:5-7, where we read that God is "merciful (racham – compassionate), gracious (channun – to be kind, to be pitiful, to be gracious), longsuffering (erech appayim – slow to anger), abundant (or as John 1:14 states – full) in goodness (chesed – steadfast kindness) and truth".
The Law, explains John, was given through Moses, but grace and truth came through Jesus Christ (v17). The Law could only illustrate the outworking of God's character, but God's character was embodied in the Son's very makeup. The Law could only talk about these qualities, but the Son lived them.
In this way the Son declared the Father (v18). The Greek word for "declared" is exegeomai which means 'to lead out, metaphorically, to draw out in narrative, unfold a teaching, expound, interpret'. This is the way it is used in Acts 15:12,14. We get the word 'exegesis' or exposition from this word. John is informing us that Jesus interpreted the Father to mankind. The living Word was expounded in a life of perfect obedience. Hence, Jesus is the faithful replica of the invisible God (Col 1:15).
We note that the inspired record didn't say "grace or truth." It said, "grace and truth". These qualities are not opposites; they are not incompatible with each other. They belong together as part of the wonderful character of God. As Psalm 85:10 expresses it: "Mercy and truth are met together; righteousness and peace have kissed each other". Our Lord was able to faithfully demonstrate both qualities during his ministry.
It should also be noted that the word "truth" carries a far wider meaning than we sometimes appreciate. In the Old Testament, the Hebrew word for truth (emeth) means 'sureness, faithfulness, truth, reliability, stability' (BDB). It embraces both truth and truthfulness; it encompasses steadfastness, faithfulness and trustworthiness.
Full of grace
How did the Lord's life exhibit this fulness of grace and truth? Let's examine our Lord's kindness and mercy first.
When he was teaching in Galilee, he was confronted by the pitiful sight of a leper on his knees, bowing before him, beseeching him, "If thou wilt, thou canst make me clean". This wretched individual, stricken with an incurable disease and facing an inevitable death, knew that Jesus could heal him. But he doubted whether Jesus was interested in doing so. The record leaves us in no doubt as to how Jesus felt: "And Jesus, moved with compassion, put forth his hand, and touched him, and saith unto him, I will; be thou clean" (Mark 1:40-41).
Even when Jesus was accosted by Legion, his mercy never wavered. After healing him, he said, "Go home to thy friends, and tell them how great things the Lord hath done for thee, and hath had compassion on thee" (Mark 5:19). Men and women who were afflicted with mental torment were avoided by contemporary society. They were an embarrassment to the public because their uncontrollable mental state produced many awkward, antisocial moments. But when they came to him, they found mercy which no one they knew could ever give.
We recall, too, the incident at Nain. Luke paints a scene of great pathos. The deceased was "the only son of his mother, and she was a widow". She was experiencing so much grief, enduring so much sorrow: "And when the Lord saw her, he had compassion on her, and said unto her, Weep not" (Luke 7:12-13). What evoked his compassion was her inconsolable distress. He felt for her, and this brought forth his kindness in bringing her son to life again (v15).
Outside the city of Jericho, two blind men sat begging and when the Lord passed by, they continually cried out, "Have mercy on us". The crowd couldn't silence them and when they appeared before him, "Jesus had compassion on them, and touched their eyes: and immediately their eyes received sight, and they followed him" (Matt 20:29-34). He entered into their plight and understood the tragedy of their condition and knew that their response would be one of faith, discipleship and commitment. What prompted him to show mercy? As he saw them stumbling around in darkness, having no means of support, begging for people to show a little generosity, he sensed their helplessness. Whilst he had never personally experienced their distress, he understood their hardship and sought to alleviate their anguish by giving them sight. He saw their need, empathised with their heartache, and acted to alleviate their affliction—not out of a sense of duty, but out of genuine compassion for their condition.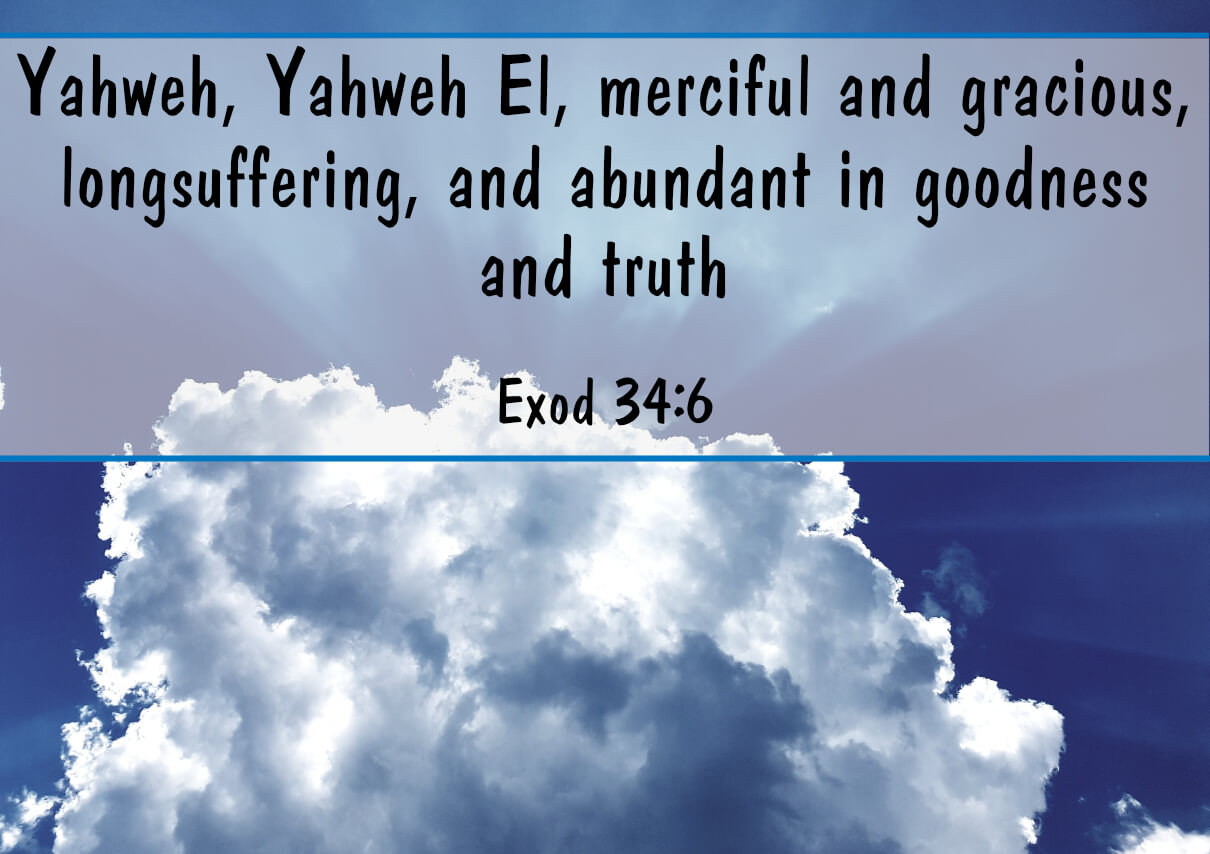 In the borders of Samaria and Galilee, "there met him ten men that were lepers, which stood afar off: And they lifted up their voices, and said, Jesus, Master, have mercy on us" (Luke 17:12-13). What a pitiful sight confronted him. Ten men, Jew and Gentile, bound together by a common incurable affliction and a common need for deliverance. Leprosy is known to affect the vocal cords and we can picture these men, branded as social outcasts, standing afar off, rasping out as best they could, "have mercy upon us". It was a desperate cry from people who were without hope in the world. And the Lord was touched by that and instigated a course of action which led to their salvation.
But his mercy was not just for people who needed healing. Matthew records that "when he saw the multitudes, he was moved with compassion on them, because they fainted, and were scattered abroad, as sheep having no shepherd" (9:36). His compassion was equally available for people who were spiritually lost. As he observed them milling around, without real purpose, and bereft of any type of spiritual guidance, he was touched by their plight. They were perishing for lack of guidance. Doubtless he was grieved by that, but more significantly, he needed to help them because his compassion drove him to provide what others hadn't done. Having compassion on the ignorant and those who are out of the way is the hallmark of a great high priest (Heb 5:2).
He was undaunted by the magnitude of the task before him. When he was faced with a crowd of 5000, Matthew records that he "went forth, and saw a great multitude, and was moved with compassion toward them, and he healed their sick" (14:14). Here is deliberate intent. He went forth and saw this huge gathering and knowing that it was a great multitude and that he would need to give of himself over and over again, he never let the magnitude of the work deter him from showing mercy. It was the same with the 4000 from the area of Decapolis, where he said to his disciples, "I have compassion on the multitude, because they continue with me now three days, and have nothing to eat: and I will not send them away fasting, lest they faint in the way" (Matt 15:32). He was concerned about what might happen, and that merciful forethought impelled him to help them.
All of these incidents reveal how our Lord understood the plight of mankind even though he personally had never experienced any of these diseases or afflictions. His healing was not some mechanical and dispassionate response to people's needs. He was touched by their plight and his merciful kindness was ever present to assist. He felt for these people and his care embraced all their needs, both spiritually and physically.
As he sits as a high priest on the right hand of the throne of the Majesty in the heavens, his disposition towards his people has not changed: "For we have not an high priest which cannot be touched with the feeling of our infirmities; but was in all points tempted like as we are, yet without sin. Let us therefore come boldly unto the throne of grace, that we may obtain mercy, and find grace to help in time of need" (Heb 4:15-16).
Full of truth
The Lord proclaimed that he was "the way, the truth, and the life" (John 14:6). Everything about him was an expression of what was right—his demeanour, his doctrine, his walk. Even his enemies recognised it: "Master, we know that thou art true, and teachest the way of God in truth, neither carest thou for any man: for thou regardest not the person of men" (Matt 22:16).
The phrase "verily, verily" is constantly recorded throughout John's epistle as Jesus spoke about what was really true. When he stood before Pilate and told him that he was a king, he added: "To this end was I born, and for this cause came I into the world, that I should bear witness unto the truth. Every one that is of the truth heareth my voice" (John 18:37). Hence, he is called "the Amen, the faithful and true witness" in Revelation 3:14.
The greatest declaration of truth was made on the cross. There, in his death, he voluntarily declared the righteousness of his Father, that, though sinless, his flesh was rightly related to death. God was declared to be right in all His arrangements and thereby honoured and glorified before the world.
Mercy and truth in our lives
We all need to exhibit these same qualities of mercy and truth. As Proverbs 3:3 states: "Let not mercy and truth forsake thee: bind them about thy neck; write them upon the table of thine heart". They are like an ornament around the neck—obvious to those looking on, and comely and beautiful to behold. But they are characteristics that need to be indelibly inscribed upon our consciousness. This injunction indicates that we will find this difficult to do and that it will take a conscious effort to ensure that kindness and faithfulness become a habit in our thinking.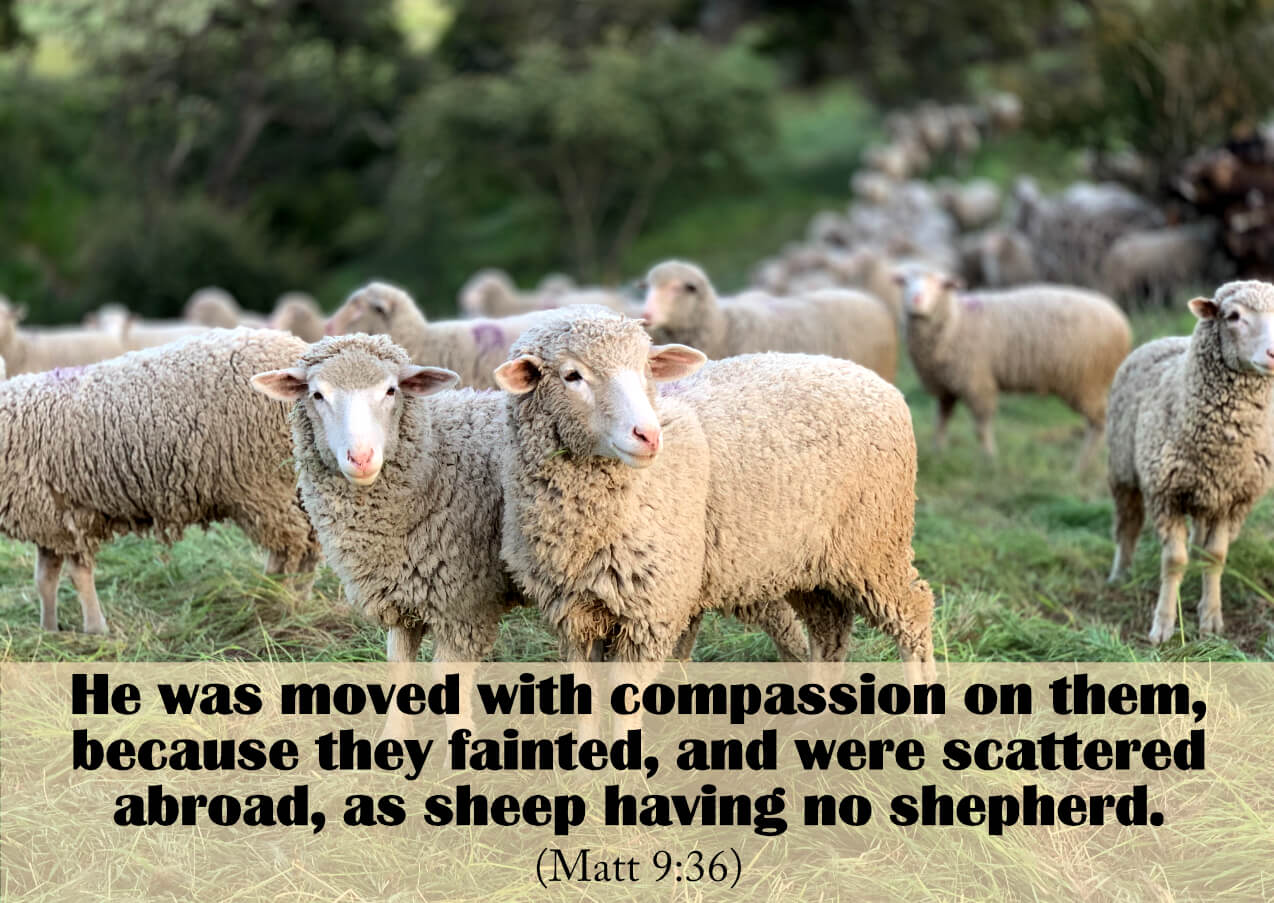 The prophet Zechariah exhorted Israel to, "Execute true judgment, and shew mercy and compassions every man to his brother" (Zech 7:9-10). Paul spoke about the fruit of the spirit which is full of "all goodness and righteousness and truth" (Eph 5:9). The Greek word for "goodness" is used in the widest sense of everything that is good. It can be defined as virtue and moral excellence demonstrated at every point. The believer needs to be like this: benevolent, full of good works and good thoughts towards others. And also full of truth. Truth stands opposed to insincerity and dissimulation. Truthfulness behaves with all honesty, reliability and integrity.
Paul spoke of the Colossians who "knew the grace of God in truth" (1:6). Because they had experienced this truth and mercy, he expected them to be fruitful. They had encountered God's kindness and longsuffering expressed in the truth of the gospel and hence He was seeking reciprocation. Appreciating God's grace and truth ought to find resonance in our life so that we can bring forth the same kind of fruit. The gospel is transformative and dynamic—if we let it be.
Our Lord was "full" of grace and truth. He was filled to capacity with these characteristics of his Father. We need to be the same—"full of goodness, filled with all knowledge" (Rom 15:14), "full of mercy and good fruits" (James 3:17), "that we may know him that is true, and [that] we are in him that is true, even in his Son Jesus Christ" (1 John 5:20).